Kaustinen Showcase 2023
Showcase application is open!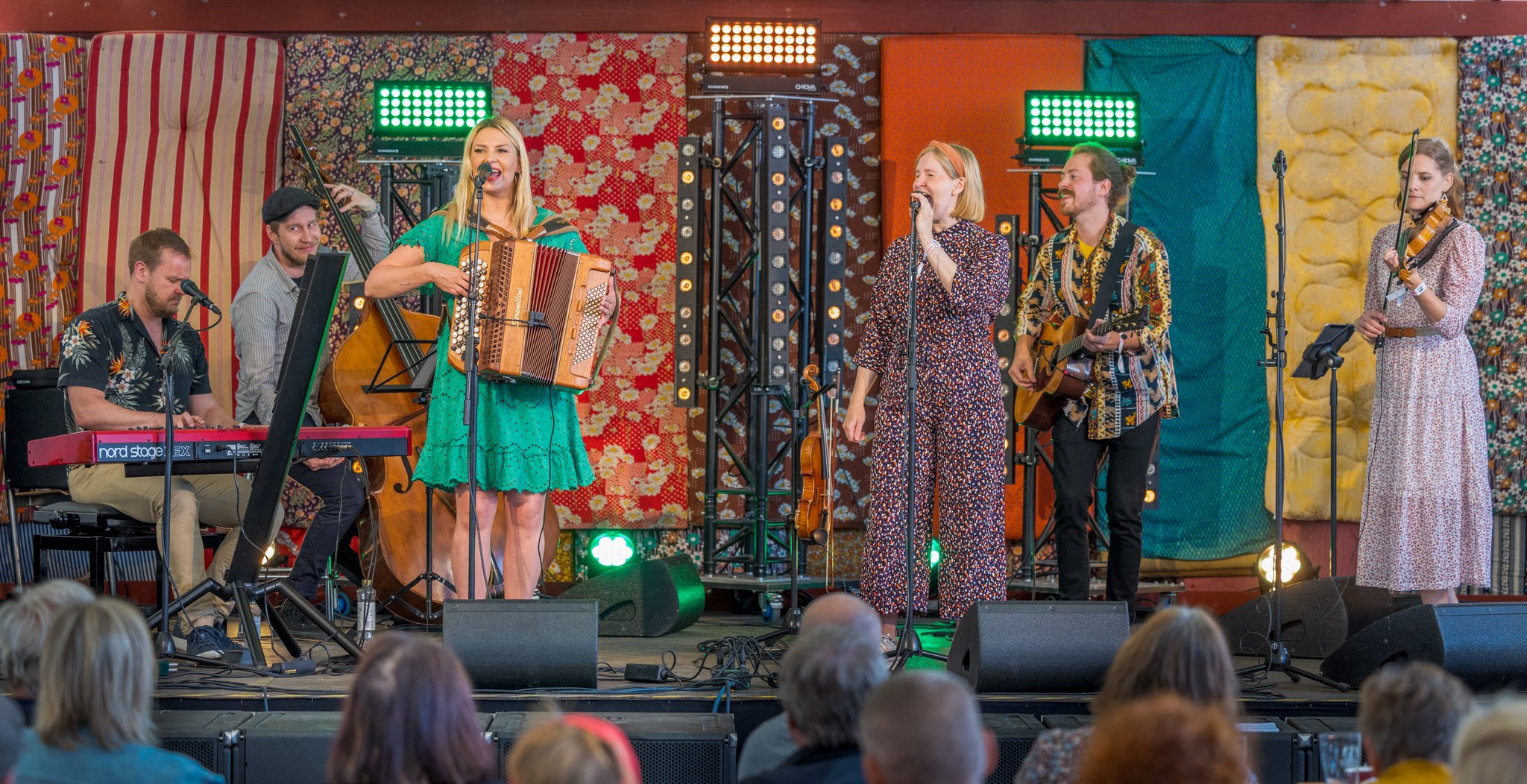 Showcase 2022 band Lapua-Uusi-Guinea performing at Mondo. Photo: Risto Savolainen.
Showcase application form will be open until 31.1.2023 .
Showcase bands have been selected at the Kaustinen festival since 2013. The already established series presents forward-looking, emerging and internationalized folk music names. Three bands will be selected for the Showcase series, each of which will perform on two different days and on two different stages at the festival. The summer 2023 showcase series is implemented in cooperation with Yle Radio 1 and Music Finland.
Three artists or bands are selected for the series. Selected performers will be notified of their selection personally at the end of February 2023.
You should apply as a showcase band, if you are
solo artist or a band
hoping to perform on the big stages at the festival
interest and aim to target international music markets
hoping to develop the band's / artist's own marketing skills
The one selected for the Showcase series are offered
performing venues at Club Kallio / Kallioklubi and at Mondo, PH Nordgren hall (acoustic) or Pelimannitalo (acoustic)
coaching from Music Finland for marketing your own expertise, networking with the delegation and creating international contacts
prominent visibility in the marketing of the festival (print, social media, www and press conferences during the festival week).
In addition
accommodation with breakfast (maximum 3 nights)
food for each performer at the festival restaurant on the day of the performance
each band gets 200€ travel allowance (invoiced)
Compensation from the Finnish Radio Broadcast Yle of the recorded performance
Additional information about the showcase series from the Programme Director or from artists@kaustinen.net