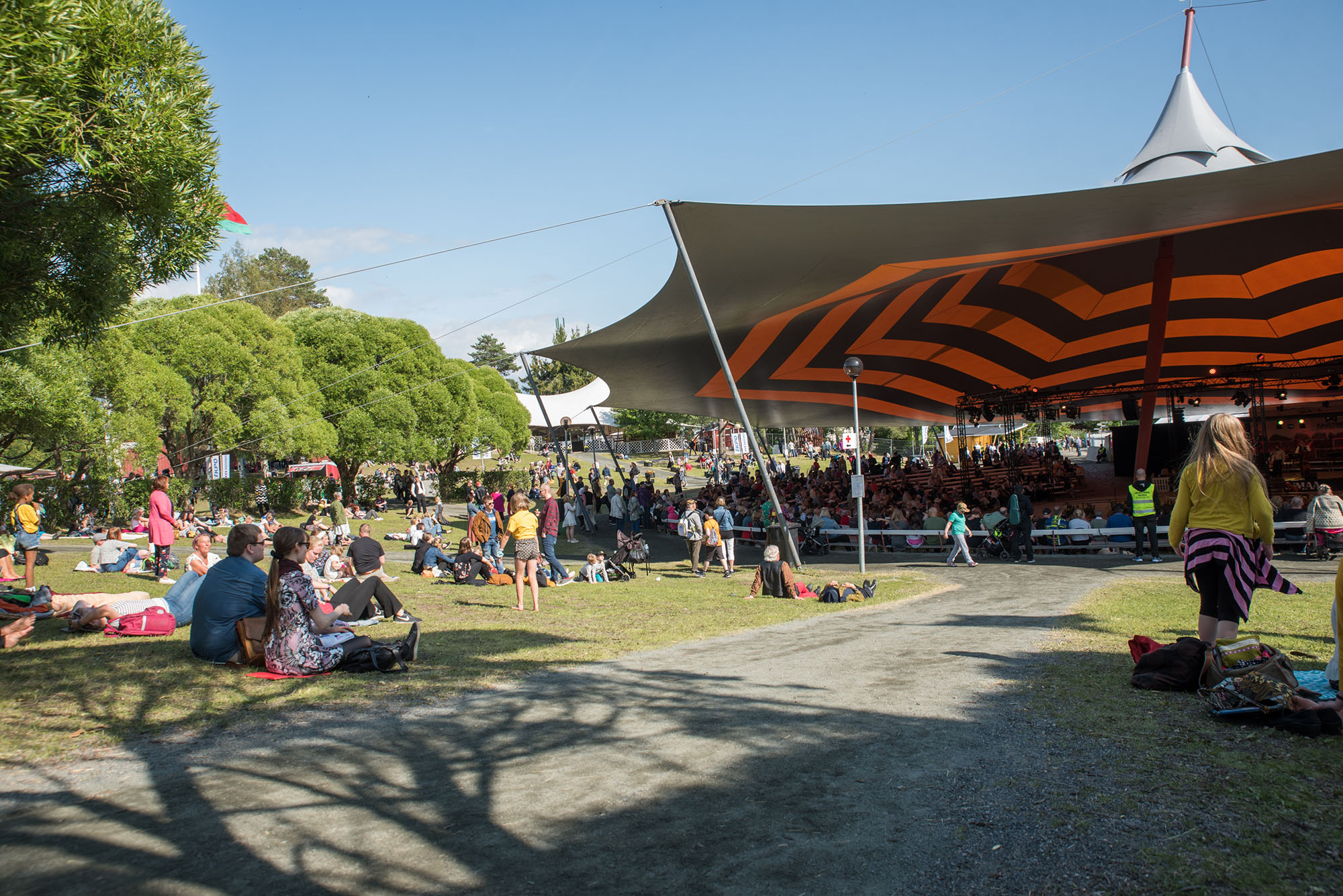 Great Festival in a Small Village
Welcome to the Kaustinen Folk Music Festival again on 10th - 16th July 2023
The Kaustinen Folk Music Festival has been one of the most important folk music events in the Nordic countries and throughout Europe for more than five decades. Our visitors return to this family-friendly festival year after year - the atmosphere in Kaustinen is unforgettable.
In July, Kaustinen, a Central Ostrobothnian village with 4,300 inhabitants, invites tens of thousands of guests year after year to enjoy the happiest days of the summer. From the very beginning, the festival has been built on the basis of a strong, unbroken Kaustinen fiddling tradition, and the fiddling spirit of four centuries still lives in the strong and dynamic Kaustinen region. There's plenty of time for jamming around the clock and the numerous facilities of the festival and Kaustinen area provide a good setting for a longer or shorter visit. Everyone enjoys Kaustinen!
On this page you will find info about the festival. If questions arise, please contact info@kaustinen.net
Performer Info
Your content goes here. Edit or remove this text inline or in the module Content settings. You can also style every aspect of this content in the module Design settings and even apply custom CSS to this text in the module Advanced settings.
Getting Here and Parking
Kaustinen is situated at the intersection of highways 13 and 63.The nearest railway station is located in Kokkola (45 km from Kaustinen.)The nearest airport is located in Kruunupyy (Kokkola-Pietarsaari airport), about a 30 min drive from Kaustinen. Bus services can be found on Matkahuolto's website.
There are many free parking spaces near the festival area for the festival visitors. Signs guide you to the parking spaces. Camping in parking areas is prohibited. 
Kaustinen for kids
Children's tent and program has been an important part of the festival for over twenty years. Tradilinnut folk music group makes sure that music is playing and the tent is filled with good energy throughout the week. This is how we offer the youth a part of the programme too.
Kaustinen Folk Music Festival is known as a very family friendly event because of the broad program and activity that we offer for children. It is safe in the enclosed festival area, the playground is open and all services that families might need are close. The most fun part about Kaustinen is to be a part of a great festival! In the children's activity tent there is something to do every day, e.g. crafting and drawing. Children's program extends to other venues as well.
Living heritage and Kaustinen
Kaustinen fiddle-palying tradition was listed on Unesco Representative List of the Intangible Cultural Heritage of Humanity in December 2021. The recognition is important for the area's heritage and it also increases the whole folk music and dance field's respect and sicnificance in Finland and worldwide.
Kaustinen Folk Music Festival is naturally the best place to get to know the living heritage in forms of music, dance and storytelling. The whole village is playing and dance performances can be watched at many of our venues.
Safer Kaustinen
Security and equality
Kaustinen Folk Music Festival is committed to promoting equality and equality at the festival. We welcome every player and festival visitor as themselves. We expect everyone at the festival to play their part in creating a safer space by respecting others, behaving properly and being considerate of others. We will not tolerate any form of discrimination or harassment on the grounds of, for example, gender, ethnicity, colour or sexual orientation, or physical, verbal or sexual harassment.  
If you see or experience behaviour towards yourself, a friend or other festival guest or employee that is distressing, inappropriate or in any way does not support equality and equity, please report it to the festival stewards or other staff. Festival staff and stewards have been instructed to pay attention to safety and equality.  
The UN Principles for a Safer Space:
Respect

the other person's personal physical and mental space. Respect self-determination. Do not touch another person without asking permission. Remember that you cannot know someone's limits without asking. Ask for space for yourself if necessary

 

Do not mock

, ridicule, belittle, push aside or embarrass anyone by your words, behaviour or actions. Refrain from criticising appearance, gossiping and perpetuating stereotypes.

 

Don´t make assumptions

based on appearance or behaviour. Do not make assumptions about anyone's sexuality, gender, nationality, ethnicity, religion, values, socio-economic background, health or ability to function.

 

Give space

. Make sure that everyone has the opportunity to participate in the debate. Don't push other people's opinions and give them a chance to speak. Also respect the privacy of others and handle sensitive topics with respect.

 

Listen and learn.

Embrace new topics, people and perspectives with an open mind. Treat every issue and situation you encounter as an opportunity to learn and develop.

 
Apologise,

if you have intentionally or unintentionally hurt others.

 
If you see someone behaving inappropriately or otherwise violating the Safer Space policy, intervene. 
You can tell about your experience or provide feedback through this form.
Let's make the Kaustinen Folk Music Festival the happiest days of the summer! 
Festival area map