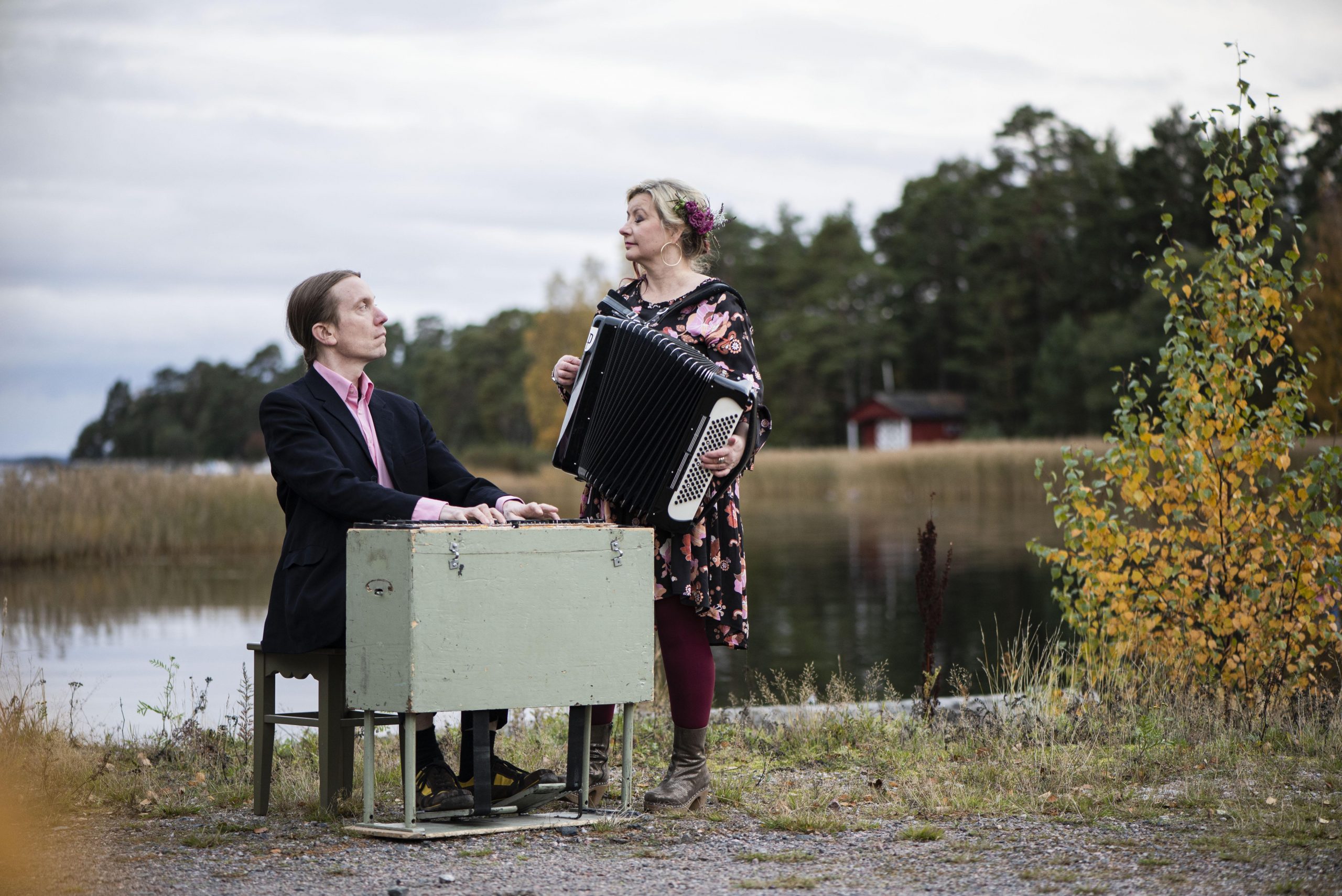 This band's master musicians have worked together for more than ten years. They interpret their music into roaring soundscapes that merge through even the most sensitive emotions. Maria's powerful presence and emotional charge, through both the accordion and the sound, as well as the passionate pulse of Eero's harmonium, take the listener on an emotional musical journey. The band's music is made of the mood of hiking in the woods, flying over the lakes, at sunrise and at sunset. Behind each composition is a strong story that every listener is allowed to imagine in their own way. Their latest album Mielo (2020) remained at the top of the prestigious World Music Charts Europe chart for several months and was ranked in the top ten albums throughout the year. The album was also rewarded with the 2021 Etno Emma award.
Band selection criteria:
The band has a strong growth story, where two skilled pioneers of their own instrument have found the same pace for their musical expression. Even the musicians of the band, which have gained worldwide fame, have such a strong relationship with their music that their grip of the keyboard is apparent to every listener. With this selection, Kaustinen Folk Music Festival wants to pay tribute to the long line of uncompromising work in folk music and hopes this band will win the hearts of its listeners all over the world.
The purpose of the Kaustinen Folk Music Festival's highly acclaimed Band of the Year designation is to highlight a band that has shown special expertise and activity in the field of folk music through their merits, fresh touch or long career.