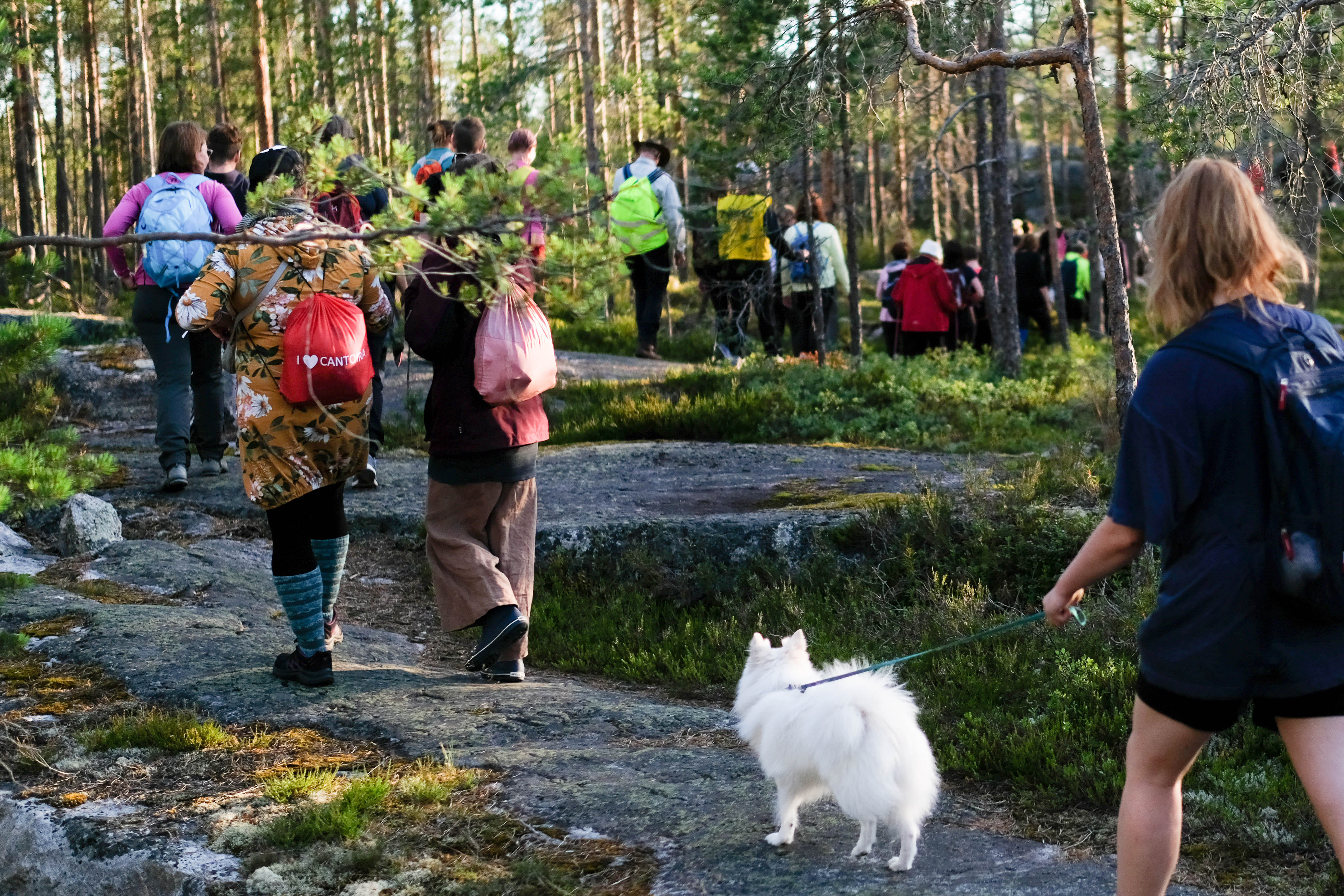 Night hike 9.7.2023
On the popular hike, you can experience the atmosphere of the upcoming festival week and get to know Kaustinen landscape outside the festival area as well. You'll start with a brief presentation of Kaustinen history from Kaustinen Region guides, and there will be small musical performances at the beginning and along the route. The route circles right around the festival area, so you can head directly from your accommodation to the starting point by walking. The route introduces you to the rocky landscapes that are important to the people of Kaustinen, close to the city centre.
Suitable for all ages: length approx. 5,5 km, duration approx. 3 h
The starting point is Kalliontie 13 (P-place) 9.7.2023 at 21.00 and the route ends at Club Kallio around midnight.
The quide will be Perhonjokilaakson Retkeilijät ry:n's hiking group. Please bring your own lunch and a water bottle. NOTE! A break will be held at the beginning of the trail, with the possibility of frying sausages by the open fire. Shoes recommended: hiking shoes with sleeves or sturdy sneakers. Be prepared for pleasant cultural surprises!
Participation fee 5€ / person.
Ilmoittaudu mukaan jo etukäteen täällä. Maksu tapahtuu käteisellä saapuessasi vaelluksen lähtöpaikalle, varaathan tasarahan mukaasi.